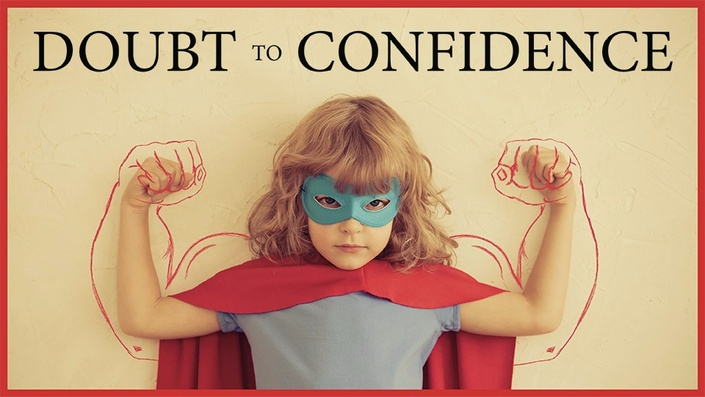 Doubt To Confidence for Photographers
Feel, act, and speak confidently as a professional photographer, craft your tools of confidence and connection, and punch impostor syndrome in the face.
"I'm sick of not feeling good enough."
Friends, I've been exactly where you are. Disappointed in my art. Discouraged by my lack of progress. Scared that I'll never be good enough to realize my dream of becoming a successful professional photographer.
There was nothing I wanted more than to launch and grow my photography business.
So why was I still holding back, still so scared to take action?
I want to become a successful professional photographer, but what if I'm not good enough?
What if I will never be good enough, and people will laugh at me for trying?
What if I don't have the talent, creativity, or capability to ever be good?
What if I really am just an impostor?
I can't believe how long it took me to figure out how to have confidence in my art and business. But now that I have, I'm so excited to show you.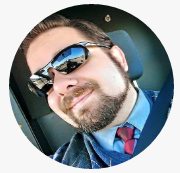 About James Michael
Hey, I'm James Michael Taylor, coach and encourager at www.PartTimePhoto.com and a 17-year professional photographer, and I have to be honest - I don't know a single real photographer who doesn't struggle with confidence.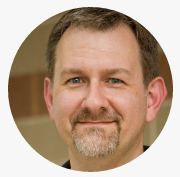 About Steve Arensberg
Hi guys! I'm Steve Arensberg, veteran writer, editor and story crafter for clients in educational publishing, law, business, and even hobby games. Throughout my career I've facilitated powerful change for corporations and individuals.
You don't have to be scared, and stuck, like everyone else.
And actually...it's not normal to talk about being stuck day after day...for years.
We can change this. I know, because I used to be paralyzed by doubt just like you.
For example, a while back, I was asked to bid on a photography project to make marketing images for my hometown's visitor's bureau. I hedged, I shuffled my feet, I said I'd have to see if I could fit it in on my schedule.
Here's where it gets interesting:
I had the time.

I could easily fit the job onto my calendar.

I had the skills.

They had seen my work before, and knew what I could (and couldn't) do.

I had the need.

With my wife home taking care of the kids, we could sure have used the money.
Why couldn't I say yes?
It wasn't time. It was fear.
If you've spent weeks - or months, or years - dreaming of success as a professional photographer, but consistently held back because of fear, indecision, or doubt, you've probably done the same things I have: shrugged off compliments and encouragement, turned down or ignored opportunities to shoot, and wasted time hiding on the internet 'studying' instead of picking up the camera and making art.
That's when it hit me...
It wasn't that I wasn't able.
It was that I was scared.
That's why I always ran away from potential clients. That's why I came up with excuse after excuse to not launch my business, not proactively market myself, and not try harder to grow.
"But my art isn't good enough yet…and I don't know what to charge...and I don't know what to name my business…"
Amazingly, I had never stopped to think about how my confidence affected my success.
I was just taking whatever good days came along, never connecting the dots to how my doubt was holding me back from my dream.
But if you've said, "I'm sick of not feeling good enough," what have you changed?

What 99% of people do: Look for a new tactic, or lifehack!
That's sure what I did. I thought if I just found the perfect hint or tip, suddenly I'd be a professional, I wouldn't get scared with the same old fears, and I'd have tons of clients if I just tried harder.
The truth: If you think tactics are all you need, HERE! Take this one:
8 steps to launching your photography business
Do free shoots to build your portfolio

Choose a name for your business

Make a logo for your business

Pick out 10-20 of your best photos

Make a website showing your best photos

Make a photo blog to talk about your work

Make a Facebook Page for your business


Post new photos to your Page every week
Yeah. Sure. Just a typical, easy road to $$$$$$.
It's all good advice, but…
Where do we find the confidence?

How do we overcome the fear and self-doubt?

When will we find the time?

Do we even know how to "make a website" that doesn't look cheap?


What happens if nobody ever calls?
What really happens is we get a dopamine rush: We read blogs, watch tutorials, we get nowhere, we get discouraged...we repeat the cycle...until one day, we get fed up enough to make a Facebook page.
That page goes live, we get a Like or two, then…crickets. Nobody's calling, nobody's booking.
And then we find ourselves right back where we started.
Life doesn't have to be like this.
It's always easy to put your dream off until another day.
"I'm sick of not feeling good enough" - but how to overcome? And when?
Are we waiting until we find the perfect tip or tactic?
Or until we have more time?
Or until one day when we have a bigger camera with more megapixels?
I learned that tactics aren't enough. I learned that I could make real progress toward my dreams every single day, and enjoy the journey while doing so. And I learned that I wanted to control my success...so I could choose to have more and more of those perfect days.
Waking up, excited to get out of bed and work on my dream.
Sailing through the workday with purpose and positive energy.
Coming home to my family, ready to play, knowing I'd already won the day.
No doubt. No fear. No discouragement.
Here's how you do it.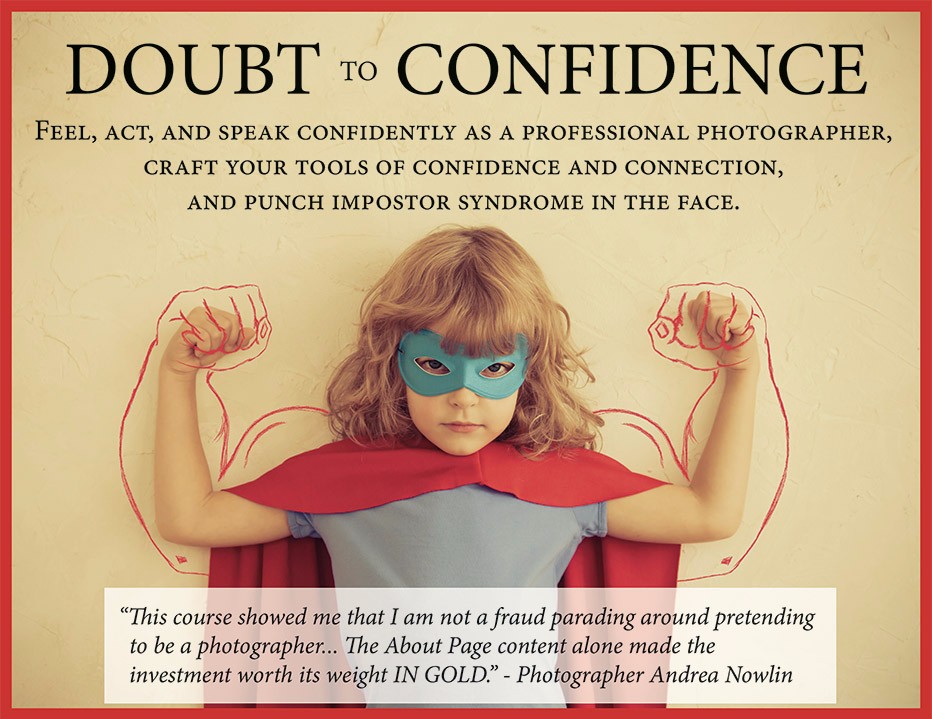 A 30-day online course that guides you from self-doubt as a photographer to self-confidence as a professional, sure of the value you create and how to communicate it to your community… in just 30 minutes per day.
"I'm sick of not being good enough."
The time is now. We can help. And you can transform the way you feel, act, and speak as a professional photographer.
Over the next 30 days, you'll discover the five values you create as a professional photographer, craft your tools of confidence and connection, and punch Impostor Syndrome in the face.
If you just want tactics, visit www.google.com. But if you want to be guided through ALL aspects of transforming from doubt to confidence as a professional photographer, this course is for you.
Your late-night binge sessions of YouTube tutorials will be a thing of the past, you'll be laser-focused on growing and creating and communicating value for your clients, and you'll have the confidence and positive energy to make real progress toward your dream.
Imagine how you'll feel when confidence like this is a regular part of your daily life:
"I'm getting better every single day. I can see the progress."
"My friends are amazed at how far I've come in such a short time."
"I can't believe I waited so long. I'm having the time of my life."
"I love my clients, and they love me and my art."
"I am a real professional photographer."
It all starts in the first segment, where we'll get you set up for complete success with the course.
We start with how to get the most out of Doubt To Confidence, because we know exactly what it's like to buy a book, course, or workbook and never get through it all...and never get anything out of our investment. No more folders full of unread ebooks, no more twice-used logins for courses you get one or two modules into before losing momentum. Imagine the first or next check your client hands you, while thanking you profusely for your art and your work. And you say, "It was a pleasure."
---
Next, the excitement of understanding and taking control of the value you create as a professional photographer.
The key thing that many tactics miss is that professional photography should be rewarding - creatively, socially, and financially. You're pursuing this dream by choice, and it shouldn't be a miserable experience. We'll show you the Five Values you create for your clients, and exactly how to grow your value in those areas. By the way: pay attention to how you feel right now. If you think this idea is exciting, wait until you're living it.
---
Then, we walk you through a series of guided exercises to engage with the Five Values and how to make them your own - like magic.
Think about the last time you felt real, honest, and authentic about the value you create with your art and business. In these guided exercises, we're showing you how to personally identify with, take control of, and articulate all the ways you uniquely create value as a professional photographer.
---
Now, we'll show you how to put it all together with your own Superhero Self and Story.
For some of us, our superpower is a great sense of humor. Others are great with kids, or natural at making clients feel comfortable in front of the camera. Still others are attentive, thoughtful, and great listeners. We ALL love making our clients very, very happy. This segment is about identifying your strengths, leaning into your unique superpowers, and how to tell your story to your community so they understand "what's in it for them."
---
Next, you're ready to reach out to your market.
Most photographers are busy wondering why their phone never rings. But you're beyond that. With a solid foundation of confidence in all the ways you uniquely create value for your clients, you're ready to craft your tools of confidence and connection. Whether you're in a rural or urban market, whether you're the only photographer in town or one of hundreds, we give you simple, fire-starter recipes to help you identify your ideal client, choose a tight niche, name your business, design your logo, practice your introduction and elevator pitch, create a vision board and empowering daily affirmation, and so much more.
---
Now that you're confident enough to vigorously grow your art and business, and have a toolbox full of tools to connect with your ideal clients in your community...what's next? We've got you covered. In the final segment of the course, we give you a three-stage, proven system for getting booked solid with clients you love for the pay you're worth.
---
Plus, we'll show you how to be more productive with your passion work time, how to make progress toward your dream a daily habit, and give you everything you need to complete the journey from doubt to confidence in just 30 minutes a day.
Doubt To Confidence is more than mere tactics. This 30-day course guides you through every aspect of changing your story as a working artist, forever - what truths to believe, what tools to use, and how to use them to accelerate your growth as a photographer and a professional.
Look at the Doubt To Confidence difference
Doubt To Confidence
Real-world advice from real working artists.
A professional photographer and a master storyteller, both regular working artists just like you, hold nothing back as they show you the real-life truths and practices that have taken them from fear, paralysis, and doubt to a blessed life of energy, purpose, and progress.
How to fit progress into your lifestyle.
"Sleep less, or set your alarm an hour earlier, is psychological and physiological terrorism. If it makes you hate your life and your dream, it's worthless advice."
Confidence skills for life.
"OK, this photo shoot didn't go as planned, but I know how to make my client thrilled anyway. I've already got everything I need. Let's do it!"
By the way, we tested this program with startup photographers just like you. People who struggled with confidence for years, with busy schedules, and different levels of photography and business experience (including never working with a paying client).
Now look at what they're saying: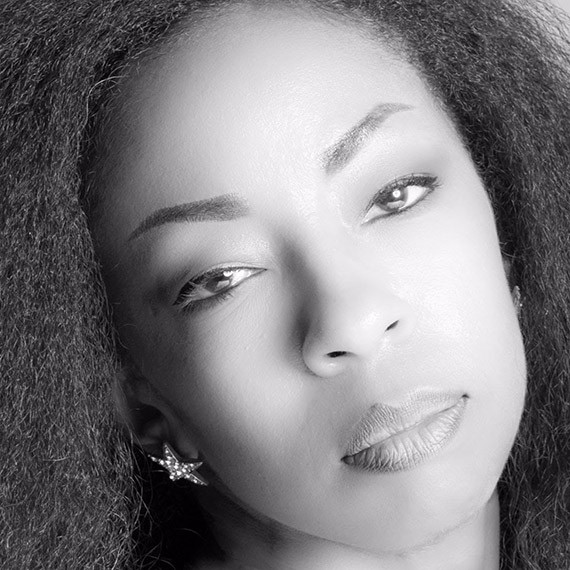 I rate this course a 10. It showed me that I am not a fraud parading around pretending to be a photographer.
The course was awesome and it really helped me to think about what I was trying to do and why it is important.
This has been a wonderful experience. I couldn't fathom how everything would unfold by just answering the first questions, but I decided that - okay - I will do this only because I paid for it! It really forced me to look at myself. It has been AWESOME. I am so happy with the service that you brought to this community.
It also showed me that it is okay to start where I am and build my skill, tools, and abilities from there.
This course helped me to look at the resources I had, develop a theme and direction, and identify what I want to communicate to my audience. To boot, I figured out who I wanted my audience to be.
For me the About Page content alone made the investment worth its weight IN GOLD.
You have helped me tremendously. Thank you for challenging me and providing so much assistance along the way.
- Andrea Nowlin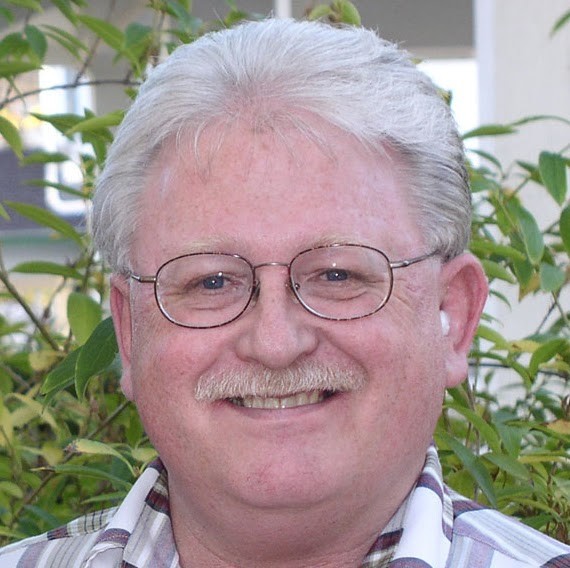 Steve Arensberg and James Michael Taylor put in hard work and dedication for their students. Without a doubt, these two provided me with help in looking deep inside myself to better understand my value as a photographer from the ground up. I had been a fan of James Michael for many months even prior to taking this class, and when the opportunity came, I took it, knowing the quality of James Michael's work.
James Michael and Steve are always there for you to help keep you on course, answer your questions, and guide you on the trail of progress. I could not help but enjoy the entire course.
It was obvious to me from the start that your approach to this learning experience was going to be different. Also obvious that you worked hard to give us tools of the heart, mind, and spirit. Most classes you see advertised do not offer those training points.
Taking this course has changed the direction of my thinking, motivating me to continue and just not give up.
Outside of all the interruptions in my personal life, I feel the course ran solid as far as overall consistency of presentation, quality of material, ease of interpretation and generally pertinent application.
Trying to determine the monetary value of this course and hold it up to other more subjective criteria is next to impossible. If I look at everything involved in putting this course together, I see a lot of things that are difficult to put a value on. Therefore I've got to say that if I hold up all of the pieces that make up this program, to the few dollars paid for tuition, the value is just that much greater.
I'm proud to have gotten into the first class of this course, because now I have direction, I have backing, and I have more of a true sense of value than ever before.
You don't need to wait for the perfect tactic. You don't need to wait for the perfect camera. If you've been wanting to make bold progress toward YOUR DREAM of success as a professional photographer, this course is the answer.
Frequently Asked Questions
In Doubt To Confidence, we've created a course that's built ground-up to help real people - moms, dads, students, professionals, stay-at-home parents, retirees - to have real confidence as professional photographers.
"How many hours per week does this course require?"
You should expect to set aside 4 to 5 hours a week to watch the course videos, read the materials, and engage with the guided exercises. Once you get the hang of the guided exercises, it can take even less time. But if you want a deeper dive, we've included plentiful optional exercises you can engage with to get layers more understanding and value from your experience with this course.
"What if I'm old / young / disabled / rural / awkward / introverted / suffering from social anxiety / slow / a perfectionist?"
Doubt To Confidence isn't just for social butterflies and extroverts. Whatever you think is holding you back, we'll help you make the progress you want toward your dream of success as a professional photographer.
While there may not be a one-size-fits-all program, there are principles we can ALL agree on, and that's what the Doubt To Confidence philosophy rests on:
Understanding how our art today is in perfect alignment with our ideal clients.
Crafting a magical, remarkable, testimonial-fueling experience for our clients.
Learning how our personality is not our greatest weakness, but one of our greatest assets, for alignment with our clients.
Storytelling, no matter how boring you think your life is, as a method of connecting with your ideal clients.
Connecting the dots of between the value we create and those who would be most blessed by it.
The real question you're not asking
"Who needs a confidence course? Shouldn't we just stop whining and try harder?"
There's a time and place for tough love, and we're not afraid to show it. But there is more than enough hard-edged "tough love" on the Internet for photographers. I'm willing to bet that you're not lazy - you're scared. You don't want to embarrass yourself. You don't want to disappoint or anger a paying client. All you see is how your art isn't as good as you want it to be, and you don't think you have anything to offer to paying clients. If you're serious about killing your assumptions and overcoming your limiting beliefs, this course is for you.
Doubt To Confidence is NOT for you if…
You aren't interested in compassionate business (if you don't care about your clients, and just want to make a quick buck, don't join)

You're already an advanced professional photographer and only looking for new tactics (just google it)

You're looking specifically for success without work ("I want to make my dream come true, but I don't want to work for it.")
Doubt To Confidence IS for you if…
You want to make real, tangible progress toward your dream of success as a professional photographer. No more navel gazing, no more distractions, no more excuses. Just simple, purposeful progress.

You're a busy person with a day job and/or a family who wants to launch and/or grow a professional photography business, but who doesn't want to sacrifice sleep or relationships.

You don't want just tactics - you want an experience that shows you how to go from a position of self-doubt to one of self-confidence, and how to level up with that confidence to make your dream of success as a professional photographer come true.
An UNBEATABLE Guarantee: Try Doubt To Confidence for a full 30 days 100% risk-free
With all our work, we come from a place of honesty and authenticity - we underpromise and overdeliver on principle. That's given us a sterling reputation. And that reputation is worth its weight in gold, so we would never risk it to make a quick buck.
If you don't love your experience with this course - if you're not more confident, making more progress, with a real sense of direction - just e-mail me personally ([email protected]) and if we can't help you make the breakthrough you seek, we will provide a full refund, and part as friends.
Ask yourself: How long have you wished you were making better progress? How many times have you beaten yourself up about what you aren't achieving - only to go lay down at the end of the night and say, "Another wasted day."
How many times have you just accepted discouragement, disappointment, and hopelessness? If you're like me, you've felt like nothing would ever change. Like you were stuck with it.
It doesn't have to be a struggle. You don't need to be an extrovert, the life of the party, a natural salesman, or a marketing genius. And you don't need to spend your life wondering, "What if…"
You can have the kind of success you've dreamed about - starting this month - in just 30 minutes a day.
Today, I invite you to join Doubt To Confidence.
START MAKING PROGRESS IN 30 MINUTES
1 Easy Payment of $397 gets you IMMEDIATE ACCESS to all course materials, guided exercises, worksheets, and the invitation-only private Superhero Student Group.

Course Curriculum
Module 1
Available in days
days after you enroll
Module 2
Available in days
days after you enroll